With its handpicked selection of Real Ales and lively events calendar, the Rose & Crown provides a friendly and progressive take on a time-honoured British experience. Truly a pub for all seasons and all tastes. Enjoy a pint of the Award Winning 'Golden Bud' in the Summer, a snifter of sweet, dark 'Winter Bock' after the fall or a glass of rousing 'Jerusalem' in the Spring. The range is wide, the choice is yours. Awarded 'Summer Pub of the Season' in the 2012 and 'Spring Pub of the Season' in the 2013, 2015 and 2016 CAMRA Awards.
---
St Georges Beer List
Thursday - Pie And Peas
Friday - Sarah's Goodbye Hair, Hello Care
https://www.justgiving.com/Sarah-Raine3
Saturday - Live Music From The Shambles
Beers and Ciders
Beers On Stillage Bar -
Durham Brewery - Columbus IPA 4.5% ABV
Oakham Ales - MK. VII 3.9% ABV
Grafters Craft Brewery - Cascade 4.4% ABV
Ilkley Brewery - Hanging Stone 5.0% ABV
Fuggle Bunny Brewing - Jammy Dodger 4.5% ABV
Franklins Brewing Co - Pavillion 35 3.5% ABV
Electric Bear Brewing - Live Wire 5.4% ABV
North Union Brewing - Arch 25 3.9% ABV
Siren Craft Brewery - Liquid Mistress 5.8% ABV
Marble Brewery - Bitter 4.2% ABV
Kelham Island - King Of The Rocket Men 4.5% ABV
Ciders On The Stillage Bar -
Abrahalls - Lily The Pink 4.5% ABV
Bottle Kicking Cider Co - Pineapple, Peach and Passionfruit 4.0% ABV
Spinning Abbey - Monk And Disorderly
Millwhites - Rum Cask 7.5% ABV
Sandford Orchards - Bumbleberry 4.0% ABV
Cornwall Cider Co - Apple Slayer 5.7% ABV
Beers On The Main Bar Over The Weekend -
Oakham - Bishops Farewell 4.6% ABV
Darkstar - Pale Ale 4.7% ABV
Castle Rock - Elsie Mo 5.0% ABV
Brampton - Golden Bud 3.8% ABV
- Best 4.2% ABV
- Jerusalem 4.6% ABV (Beer Of The Week)
- Tudor Rose 4.6% ABV
- Mild 4.9% ABV
Everards - Tiger 4.2% ABV
PLUS MANY MORE
---

Our Very Own Sarah is Raising Money For Ashgate Hospicecare
Sarah's Goodbye Hair, Hello Care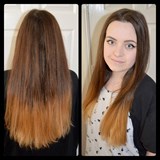 Sarah's Story:
As many people know I work behind the bar in the Rose & Crown, and as a team we are hoping to raise £5000 for Ashgate Hospice's Million Pound Bed Appeal.
They are a local cause, which help provide fantastic care and support - not only for those in their care, but for their loved ones. They are well deserving of every penny I can hopefully raise!

I will be having my hair shaved off on Friday 22nd April (the St George Beer Festival), so any money I can raise will be extremely appreciated.

As well as Ashgate Hospice, I will be donating my hair to another worthy cause of The Princess Trust, who make wigs for young people affected by cancer.
Visit Sarah's Just Giving Page Here
---
Upcoming Event:
Join us for our 6th Annual St George Beer Festival. Ales, Ciders and Live Music.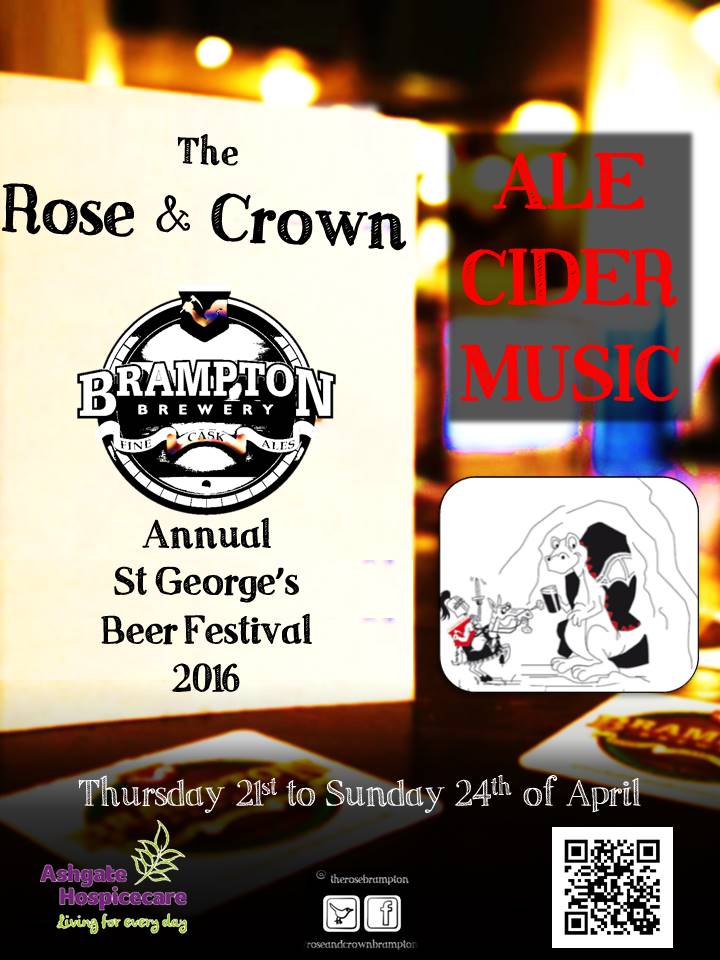 ---
The Rose and Crown has pledged to raise £5000 over the next 2 years to support the Ashgate Hospice £1 million Urgent Bed Appeal.
We are currently in the planning stage of a whole host of events, Stay tuned.....
If you would like to get involved please call us on (01246) 563750